We delivered a lot of "big rocks" in Q3. The Service Health Dashboard, Role-Based Access Control, Labels, Azure SSO, On-Prem Deployments and integrations with Microsoft Teams, Jira, Grafana Loki, Google Big Query, Elasticsearch, Cloudwatch, and OpenTSDB.
I remember Q2 was a bit of a whirlwind and remember pondering how can we top that? I realized that at Nobl9 (and probably other start-ups), you really don't let your foot off the gas pedal. The speed of delivery still amazes me compared to my previous experience.
Let's talk about all the cool stuff we did in Q3.
The Service Health Dashboard provides a high-level overview at a glance of how your services are performing. Customers are loving the easy-to-read view and we even included an accessibility view for those who are color blind. The extra level of detail has been a hit with some of our customers.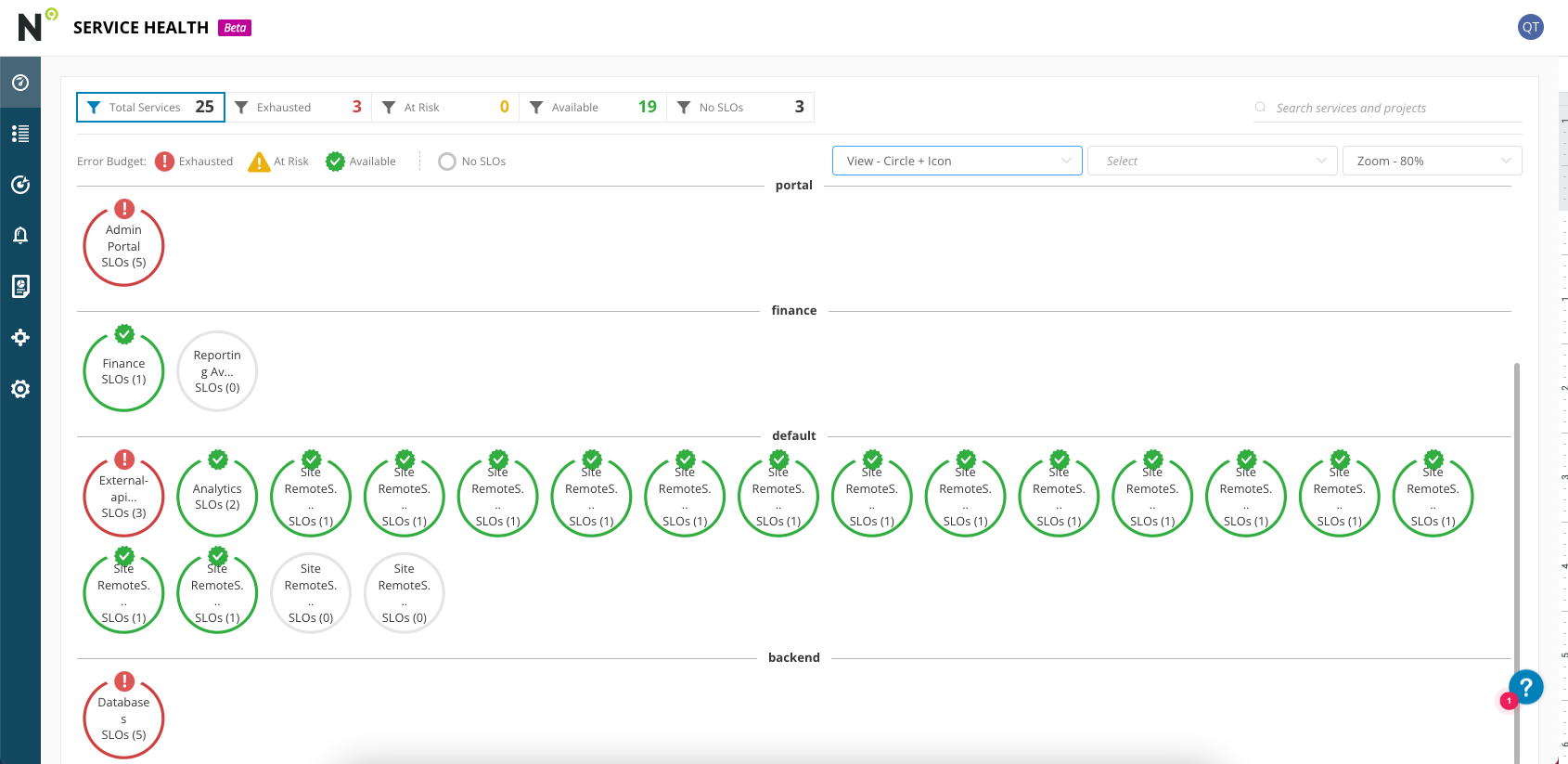 Another huge enterprise-ready feature is Role-Based Access Control (RBAC). Nobl9 now allows you to add Organization Users, Viewers, and Admins, along with granular permissions at the Project level.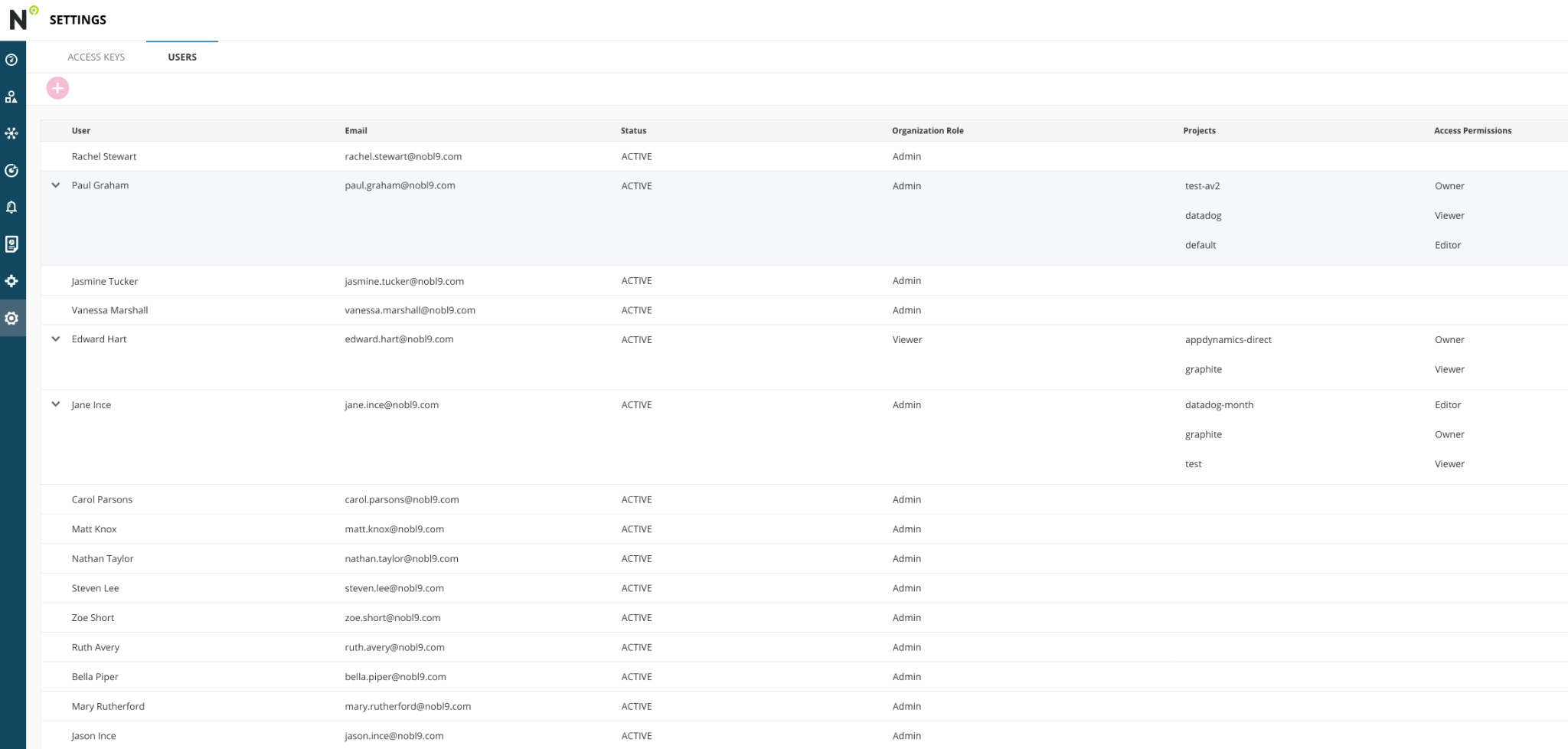 We also launched Labels to allow customers to tag their services and SLOs and filter them in customized views on the SLO Grid.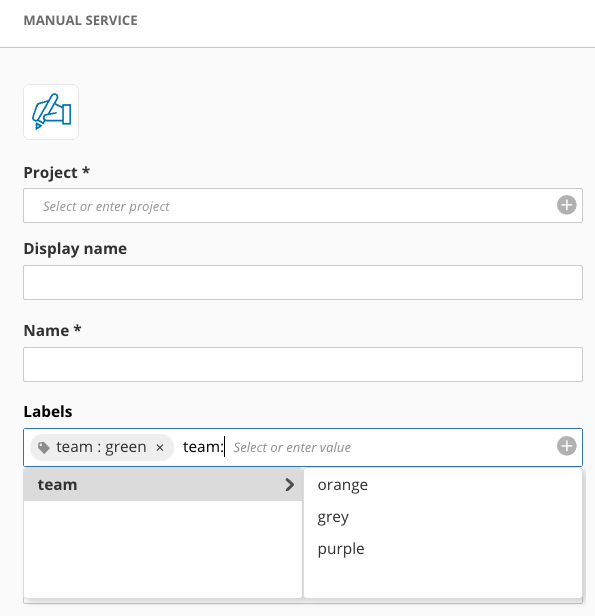 The other two big rocks include extending our SSO support to include Azure SSO, and providing customers a paid option to deploy "on-prem" to AWS for our Enterprise customers.
The amazing thing about our Nobl9 architecture is that adding a new data source or alert method integration is super easy and quick. In Q3, we added Google Big Query, Elasticsearch, Grafana Loki, Cloudwatch, and OpenTSDB. Additionally, we released updates to Splunk to expand our support for Splunk SPL, and modified our Splunk Observability integration to integrate with SignalFlow.
We also added Microsoft Teams and Jira to our Alert Methods so when an SLO has violated their thresholds, Nobl9 will send an alert on your behalf. This is in addition to our current list of alert methods and data sources which you can find here.
Another improvement for Alerting is our Webhook. We added additional customization for the Webhooks which includes customizing the header and body that gets sent to the REST API endpoint.
And finally, we now allow alerting to Email. Nobl9 will allow you to send a customized email to alert you when an SLO is in violation of your rules. Most companies have moved on from email and are using PagerDuty or Slack for alerts (which we support) but we are hearing customers who need Email as well.
I'm super proud of the team and our velocity. The speed of how quickly we can deliver an integration and the number of features we deliver in just three months continue to amaze me.
If you haven't had a chance to try Nobl9, visit us at nobl9.com/signup and request an evaluation.
If you're an existing Nobl9 customer, all these features are now enabled in your instance so please try them out!
Stay tuned as we turn the corner and accelerate into Q4 with a lot more features!
---