Nobl9 just launched Role-Based Access Controls (RBAC)! Enterprises that require granular control over who has access to which SLOs can now manage their users and permissions within Nobl9.
When we started building an RBAC system, we evaluated some of the Cloud Providers out there and looked at our audience, mainly SREs and Engineers. We took our inspiration from the Google Cloud permission model because we thought it would work nicely with our organization system.
There are two levels of permissions: the Organization level and the Project level. The Organization roles are across Nobl9 and are for an Admin, User, or Global Viewer. The Project level permissions allow customers access to a Project and its underlying resources such as services and SLOs. For each project, customers can be assigned as an Owner, Editor, or Viewer.
By default, any user added to Nobl9 is an "Organization User." The Organization user can create their Project, which would make them the Project Owner. Organization Users can't see other Projects until a Project Owner or Organization Admin assigns a Project level permission.
Permissions are assigned in the Users menu under Settings.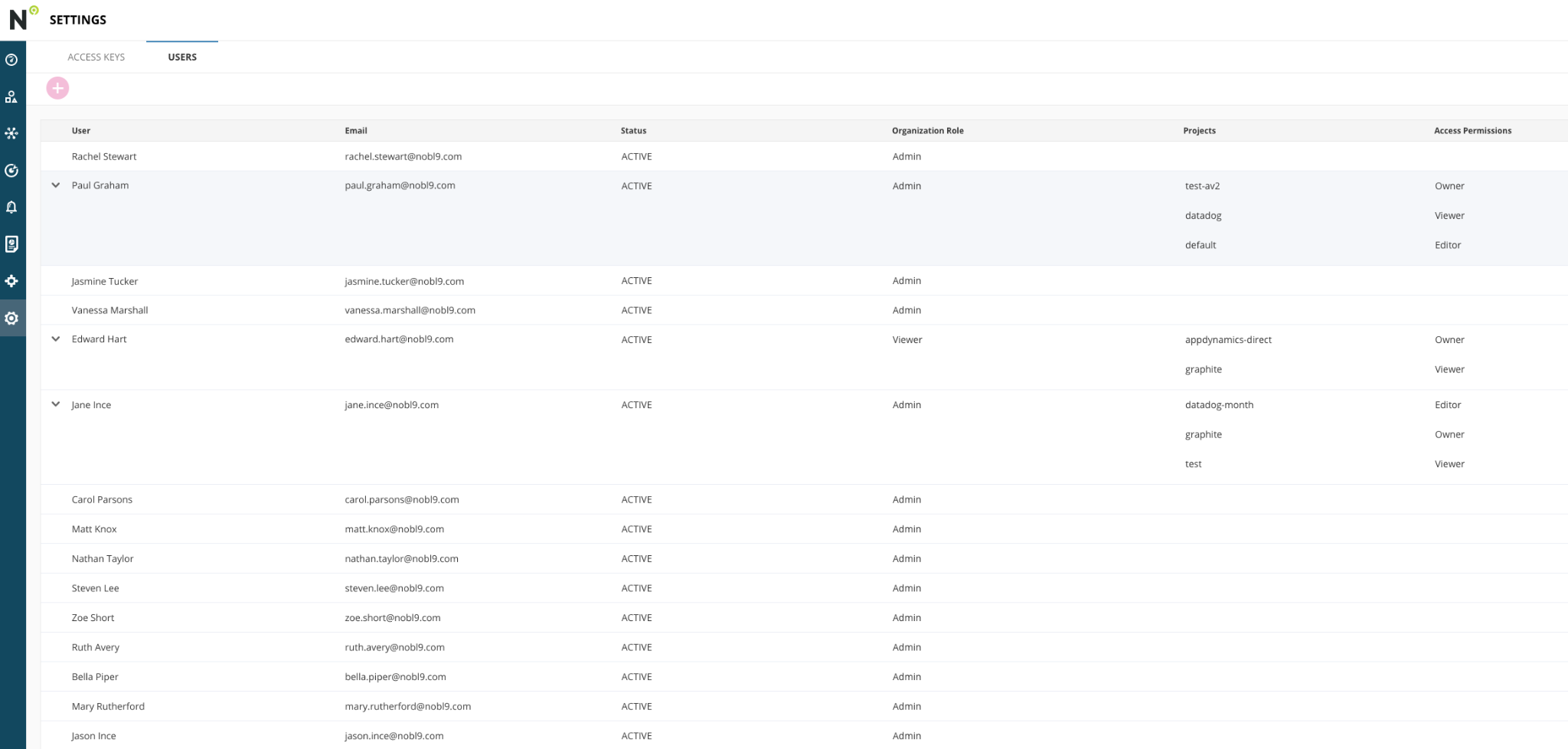 Permissions will be respected throughout Nobl9, including the Service Health Dashboard, the SLO Grid View, Creating SLOs, and Reports.
Organization Admins will be the only users to be able to set up SSO and manage users. Organization Viewer will have a global view of all the projects and their SLOs but is limited to read-only access. This unique role is for managers who want a view of the entire organization.
To find out more about RBAC, check out our documentation here.
If you're already a Nobl9 Enterprise customer, RBAC is now available for you to use. If you haven't tried Nobl9 yet, click here to sign up for Nobl9 Free Edition.
---
Image by Georg Bommeli on Unsplash.com