Service Level Objectives for Datadog

With the Nobl9 integration for Datadog, you can quickly build and visualize Service Level Objectives (SLOs) from Datadog and over 20 other monitoring tools within Nobl9.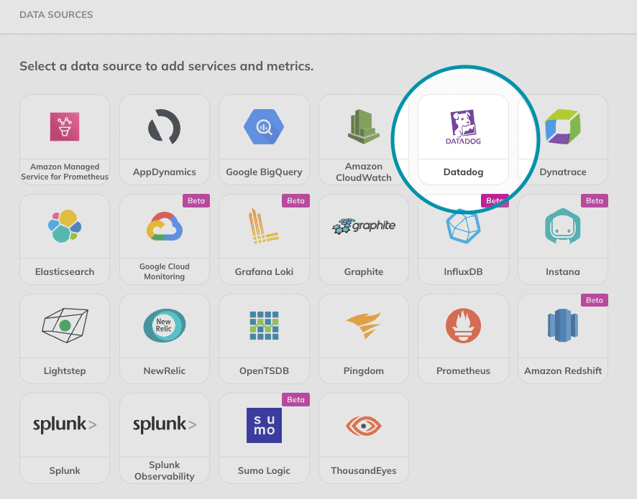 Get started with these easy steps
Sign up for Nobl9 Free Edition
Add Datadog as a Nobl9 data source
Build and view Datadog SLOs in Nobl9
See Nobl9 SLO dashboards and alerts tailored for Datadog and all your monitoring data.
Have questions or need help?
Datadog
&

Nobl9 | Resources