Nobl9 Platform
The Nobl9 Platform provides a common understanding of reliability across your organization by defining Service Level Objectives (SLOs). Our SaaS-based platform collects Service Level Indicator (SLI) metrics from your existing observability systems and tracks error budgets across platforms and applications.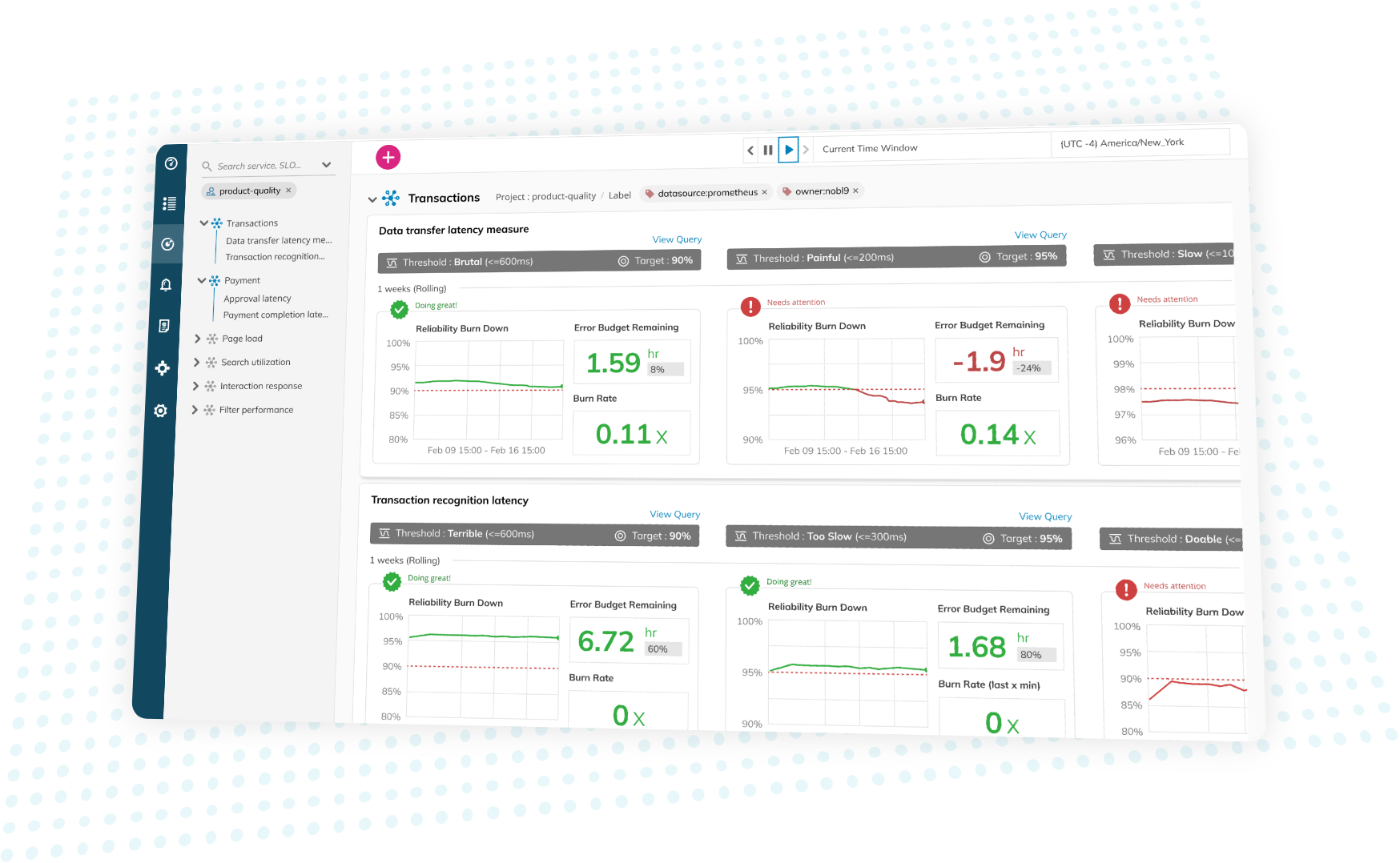 Track
Tracks allowable downtime to better manage incident response to keep customers happy
Optimize
Provides greater choice for observability including open source tools
Prioritize
Helps teams decide which services need more 9s - and which don't
Alert Your Team When Error Budgets Get Low
Advanced error budget-based alerting helps you to take corrective action before customers begin to notice.
N

OBL9 has given us a pulse on balancing these two very difficult

concerns, and the net of it is that we now have a very clear understanding of when it is time to favor software reliability over features, and vice-versa."
Kristian Dell'Orso, VP Site Reliability Engineering - Flexera