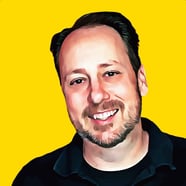 Nobl9 Partner Isos Technology Talks About the Demand for SLOs
Isos Technology is a Tempe, Arizona- based solution provider with a 16-year track record specializing in agile solutions for business automation and software development. The company has been named Atlassian's Partner of the Year three of the last four years, and for the 7th year in a row was recently named to the Inc. 5000 list, based on three-year revenue growth of 167 percent.
As one of Nobl9's first channel partners, Isos Technology has been leading SLO Bootcamps with enterprise developer teams for the past six months and helping educate the market about the finer points of how SLOs are an important adjacent opportunity to Agile transformation. We were excited to catch up with CEO Thad West recently, to learn more about why he sees such a bright future for SLOs.
SLOs are really powerful in giving enterprises a way to model reliability in terms of user outcomes and user happiness.
Nobl9: Tell us a little bit about Isos Technology.
TW: We started out in the earliest days as a small shop delivering custom software solutions. We joined the Atlassian partner program in 2008, and we really built our reputation on bringing Agile solutions to enterprise teams and tackling the toughest problems. Today we typically work with $200 million revenue- plus enterprises that have 500+ Jira seats.
We're an Atlassian Platinum Solution Partner, and we're rooted in Atlassian tools, but we're not just tools experts – we really get to the core of what enterprises are trying to do from a methodology and execution standpoint, then model that with processes backed by tools.
We won Atlassian Partner of the Year for ITSM Services in 2020, were the Enterprise Atlassian Partner of the Year in 2019, and won the Atlassian Partner of the Year for Jira Service Desk in 2017…
Nobl9: Why is Isos Technology a believer in SLOs?
TW: I really see SLOs as a market that's as big as Agile. Really, there are so many ways that the SLO movement is analogous to the Agile movement. Both movements have the same origins in providing a better way for humans to reason with domains that tend to suffer from overcomplexity and overengineering, to reduce the focus and help teams avoid the clutter that holds them back from moving faster.
The classic approach to software reliability is building gold-plated infrastructure — not aiming for "good enough", but aiming for perfection. That's a huge impediment to enterprises, because when you're aiming for perfection, you're exhausting resources that could be applied to moving faster, shipping more features, and other great opportunities.
SLOs are really powerful in giving enterprises a way to model reliability in terms of user outcomes and user happiness. They right-size the focus on reliability, so there are logical goals, logical stopping points.
By being able to quantify reliability, you're allowed to push features faster and get into production faster. By creating Error Budgets, now you know when it's time to pump the brakes and focus on reliability. Prior to SLOs there was no way for SREs, dev teams and the business to model out these types of conversations.
Nobl9: Isos Technology has been hosting a lot of SLO Bootcamps with enterprise teams. What are you hearing in the field? What are the early reactions you're hearing on SLOs?
Everyone wants dev teams to move faster. But a lot of enterprises don't recognize that they have this gold-plated reliability problem. They've been dogmatic for years and years, trying to find every fault in pre-production, shipping software very slowly as a consequence.
I think we're still very early in the SLO movement, but enterprises are starting to wake up to the massive advantages of the Googles and Netflixes and web-scale dev teams that just release, release, release. They are using SLOs, they understand what the reliability goals are and, ironically, it's understanding what your reliability goals are that allows you to accept un-reliability that's precisely the upshot of the SLO movement, and why those companies can ship software so fast.
The lightbulb moment isn't hey, we're going to make everything more reliable, it's that now we can make it as reliable as we need related to the user. That's a powerful line of communication with the business. Do you really want me to spend two weeks of dev time to make a service more reliable than a customer expects? Or would you rather have me build new features that customers want? SLOs are giving these early adopters a much more productive way to have those types of conversations.
Nobl9: As a solution provider, how will the Nobl9 platform and SLOs affect your business?
TW: For us, SLOs are so complimentary to the customers that we already serve. Enterprises that are heavily invested in Agile on the development side, are already of the mindset of accelerating software delivery, and every possible advantage they can seize. A company that is set up for Agile development processes and tools can reap so many additional benefits by adopting SLOs as their heartbeat reliability metric.
What's great about the Nobl9 platform is how it models out the process of building SLOs, makes the math part of SLOs much more approachable and lets customers bring their own APM and logging tools into their SLOs. Nobl9 has evolved SLOs from something theoretical that only the biggest engineering teams in the world get to access, to something that can be implemented in the real world. Resale of the Nobl9 platform gives our customers a ton of value and allows us to provide professional services that are in line with our existing DevOps and ITSM practices. Really SLOs are the next logical step in the evolution of software delivery and maintenance, and there is no other vendor out there that has a platform purpose-built for SLOs.