NOBL9 SLO Platform + New Relic
Prioritize the right metrics to impact your customers & business goals
Prioritize the right metrics
With continuous data flow from New Relic monitoring capabilities to Nobl9 SLO Platform, your team can focus on what matters. We know that data is not all equal, so why treat metrics or SLIs as such? SLOs are a distinct set of KPIs and goals that help all teams - business leaders, software engineers and DevOps teams - prioritize the right metrics to impact your customers & business goals without internal conflict or competition.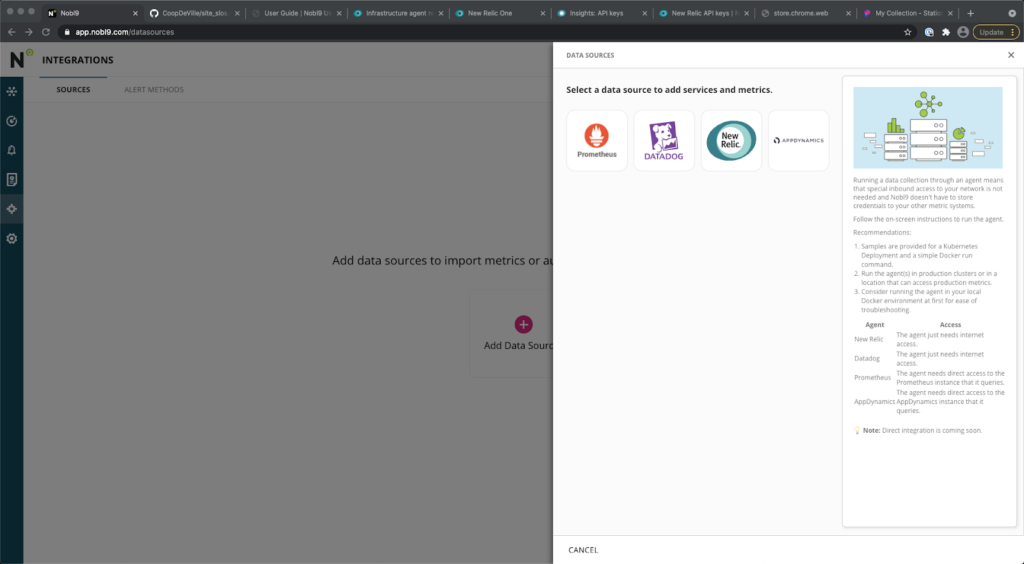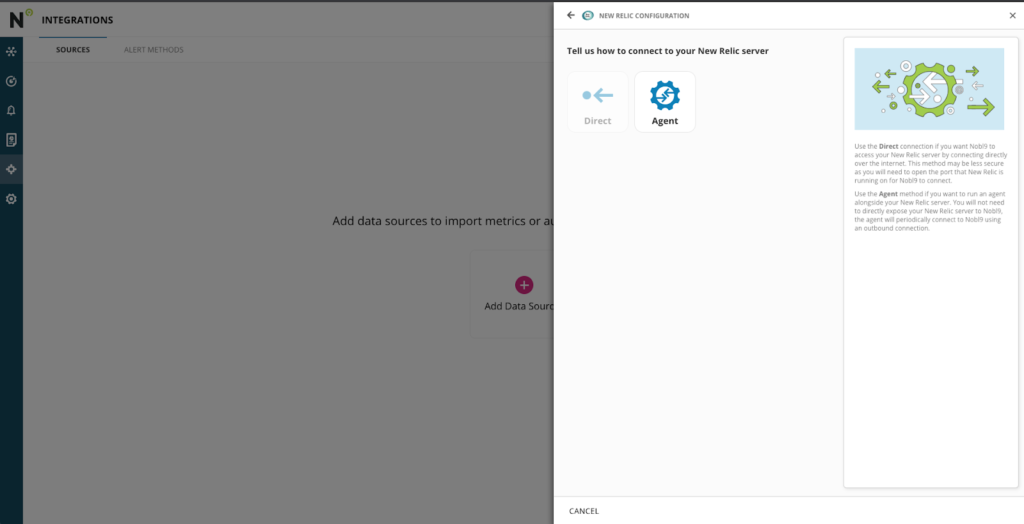 How it works
Adding a New Relic Data Source
Add the New Relic Account ID to connect to your data source (required).


Enter a Project name.
The Project field is intended for use in situations where multiple users are spread across multiple teams or projects. When the Project field is left blank the typical default value appears.


Enter a Name (required).
A Name is required because metadata names are unique within each project and are validated against some RFC and DNS names. The name must contain only lowercase alphanumeric characters and dashes.
For example: my-data-source


Enter a Description (optional).
Add the team or owner details and explain the purpose of creating this specific data source. Adding a description can provide immediate context for any team member.
Requirements & Documentation
Requirements for the integration include a Nobl9 account, New Relic account, and New Relic Insights query key (aka "Query key").
More information on the documentation here. If you need help contact support@nobl9.com
Learn more about how Nobl9 helps with your monitoring and observability.
Try NOBL9 yourself or let us show you the power of SLOs.